Starting a pizza outlet is one of the most profitable ways to earn money. Nonetheless, you have to consider more to make your business a success aside from the best pizza recipes.
One of the most necessary things to consider in a pizza business is your brand representation. Among other elements, the pizza logo is the most critical one. Your company logo is a design element that builds your brand and makes your business easily identifiable. You can then carry the logo design theme to other design elements.
In this article, we will discuss how to prepare a pizza logo that you will use on every surface or platform, including your website, outlet, social pages, and packaging.
Creating a pizza logo
One of the ways that you can consider to create a logo is to hand over the designing job to a professional designer. You can either find a graphic designing company or a freelance designing expert for the job. Several freelancing platforms, such as Fiverr and UpWork, allow you to find a designing professional for the logo designing job. The best thing about this approach is that you can get a logo design prepared for a more competitive price.
Another way to have a pizza logo is to prepare it yourself. The best thing about it is that you don't have to pay any fees. You can find free platforms for the job.
One of the best ways to prepare a pizza logo is to use the Wix Logo Maker. At its homepage, you will first need to create an account. It will prompt you to a sequential questionnaire asking you the name of your company and its category. It will then ask you to choose a few words that describe the style you want to use in the logo design. This step can be plenty helpful if you do not have a clear idea about the shape of the logo icon.
The Wix will give you some design suggestions, which you can skip. It will then ask about where you want to use the logo design. You can select all options that apply. Clicking Continue will unveil a lot of design suggestions.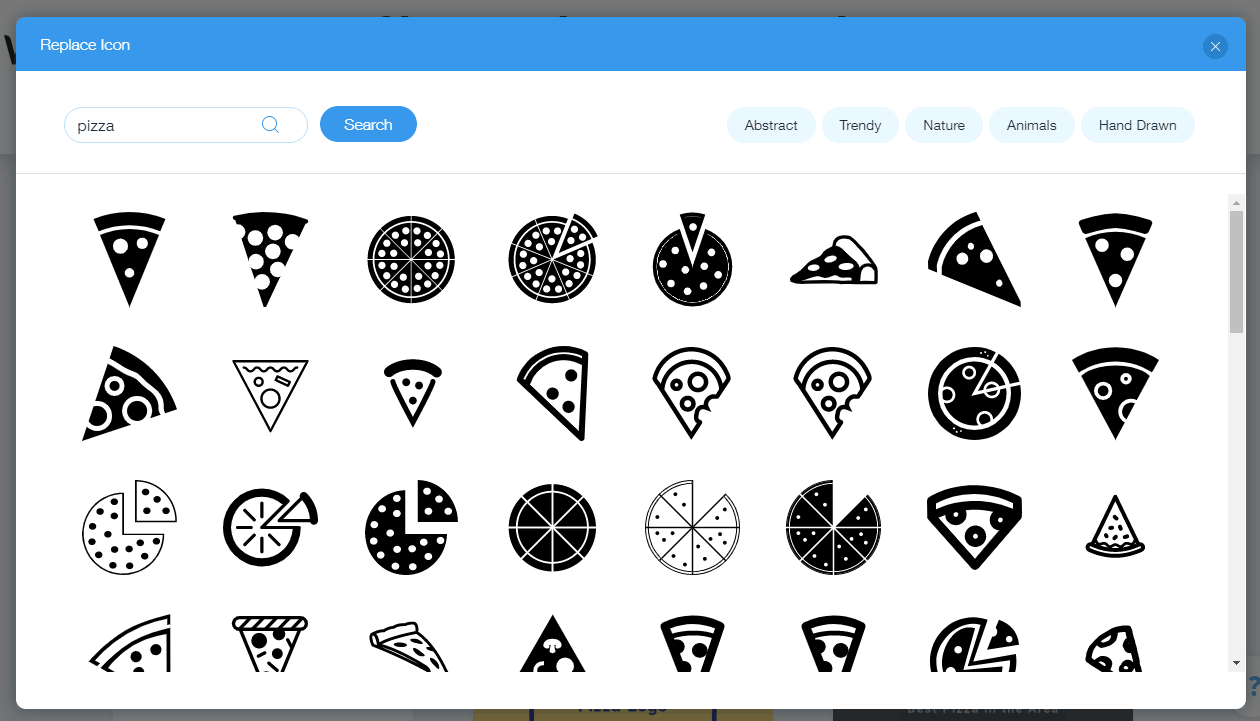 You can scroll down to see all options. If you are still not satisfied, you can click the Replace icon button and type in 'pizza' to get more relevant suggestions. Once you have founds the pizza icon that resonates with your brand and audience, you can use it in the logo design that you want to use for your brand.
After finding the icon, now is the time to do a little customization. There are several ways you can customize the icon design. The most fundamental options are the font and color. You can also use a lot of other options to make changes to the design.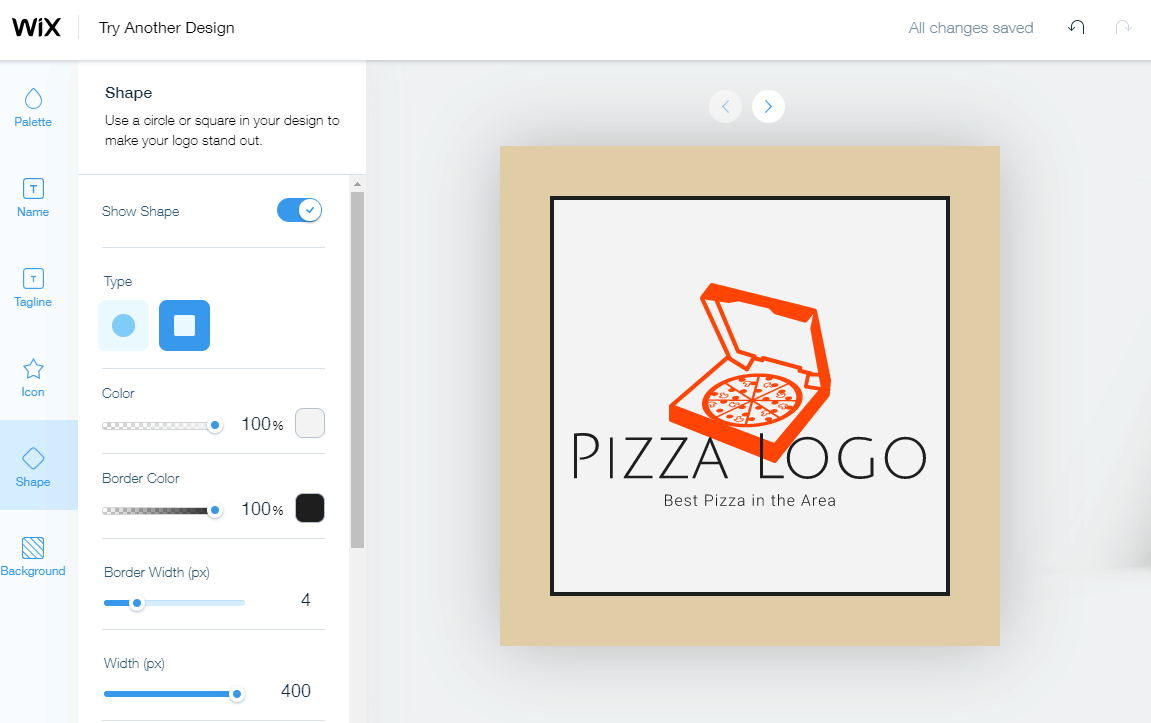 Once you are done with the designing process, you can navigate to the next page, where you will find the option to download the logo design for free. It will download a low-resolution image, which you can use as a site icon or a profile picture of your social media pages. You are going to have to pay a small amount if you want to get a high-resolution design.